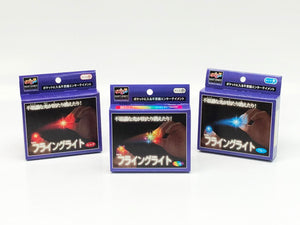 Flying Light
Light appears on the fingertips that have nothing, moves from hand to hand, or doubles. When the light goes out, my hands are empty. Keep your gimmick in your pocket so you can show it off at any time. It is a long-selling magic that can be done gently and can be shown in front of a large number of people at banquets and parties.

*There are large and small sizes for each color. "Small" is for children with small fingers.
* The next production of Rainbow (Large) is undecided. note that.